Summer time is a wonderful time to appreciate the beauty of our plants, both indoor and outdoor.  But if you're planning on moving during this time, the prospect of leaving behind those plants you've nurtured so well can be like saying goodbye to a cherished friend.
Moving potted plants is possible with some planning and a little effort.  If you are moving yourself or entrusting your household goods to a professional mover, there are a few legal guidelines you must follow if you wish to have your plants move with you.  Most licensed movers will not move your plants on their trucks due to federal and state regulations, so if you want to keep them, you should plan to move them yourself.
But before you decide to move your household and outdoor potted plants yourself, consider this: crossing state lines with organic material is highly regulated in some states, especially agricultural states like California and Florida, because of the risk of crop-devastating gypsy moth infestation  Check here for guidelines from the USDA on plant health inspections and regulations.
If you've decided to move your plants yourself, here are some steps to take for a stress-free transition for your plants, according to Atlas Van Lines:
A few weeks before moving day, use sterilized peat or potting soil, and transfer your plants from clay pots to sturdy plastic ones.   Clean out the clay pots and pack them securely.
A week before the move, check your plants for parasites, and if you must use pesticides, do it now.
The day before the move, water your plants well, but be careful to over watering, especially in cold weather, as the water in the dirt could freeze and damage the roots of an indoor plant.
To protect the plants during the move, obtain some boxes that are large enough for the pot to fit snugly inside.  Large dish pack boxes work well for this. If necessary, pack paper or bath towels around the pot near the base to stabilize the entire plant.  
If you're planning a move that will take more than a day, bring your plants in at night and open the box to let in some light in the morning.
Wrap larger plants in a bedsheet or fabric to protect the leaves and branches.
Keep the boxes upright and label the boxes well – you don't want to have the movers accidentally place it on the truck!
It's best to keep a constant warmer temperature in the vehicle that is transporting the plants, and avoid open windows, that could allow too much air in and batter around the branches and leaves.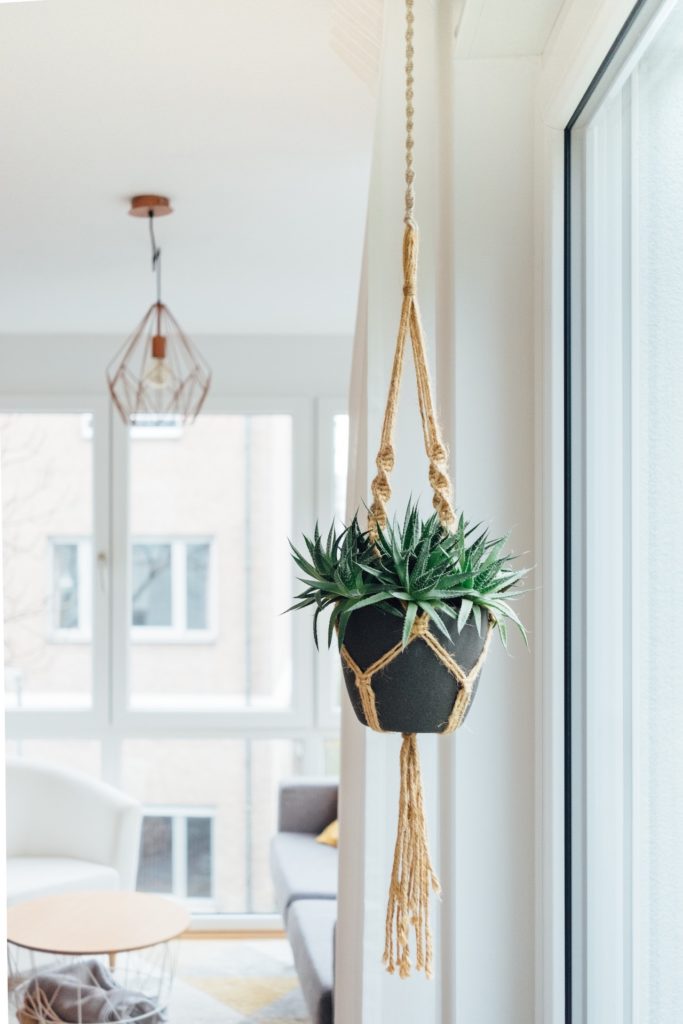 Once at your location, repot and water your plants and place them in a sunny spot for a few days to acclimate them to their new environment. With the right care, your plants should remain healthy and happy in their new home!