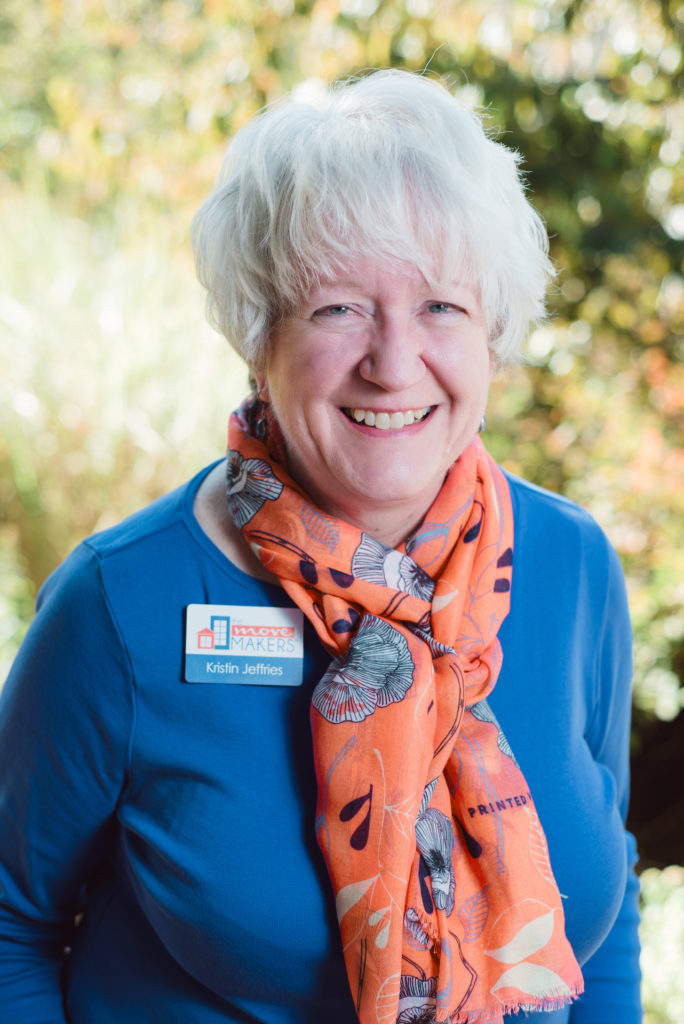 Kristin Jeffries is the Client Services Manager for The Move Makers. Kristin brings over 40 years' experience in community outreach, aging and caregiver services to her role. She has managed adult day centers and home care programs, advised independent living communities on developing community services, served on family caregiver councils, and expanded a falls prevention program around the country.
At The Move Makers, Kristin builds community partnerships and connects clients to our services that best meet their needs. She's dedicated to making downsizing and moving stress-free!
Book Kristin with the form below!